More than 30
different
solutions
to get the most out of your data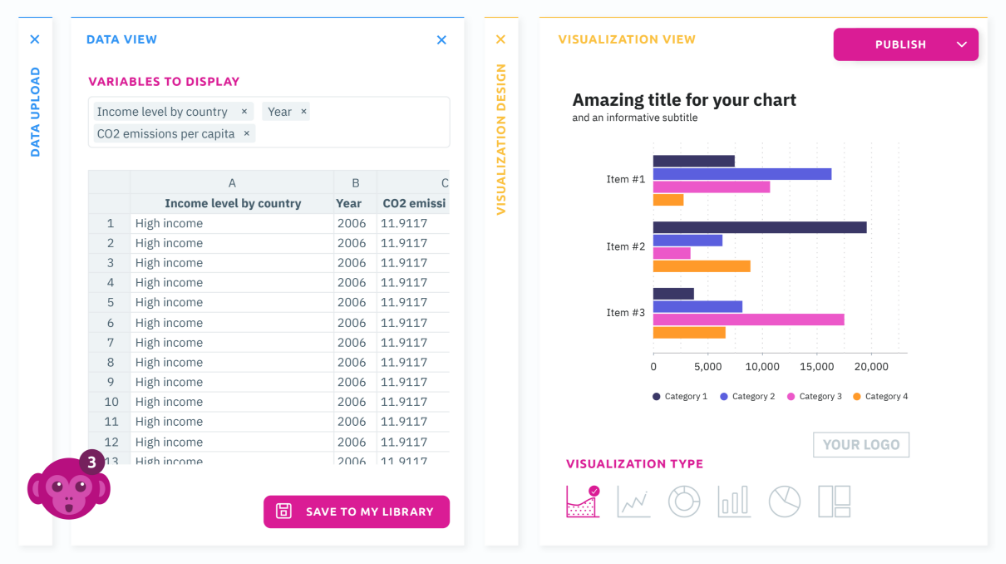 Visualization App
Simple charts
Since you upload your data, you already have a visualization. Edit your data, customize the chart and share a piece of communication.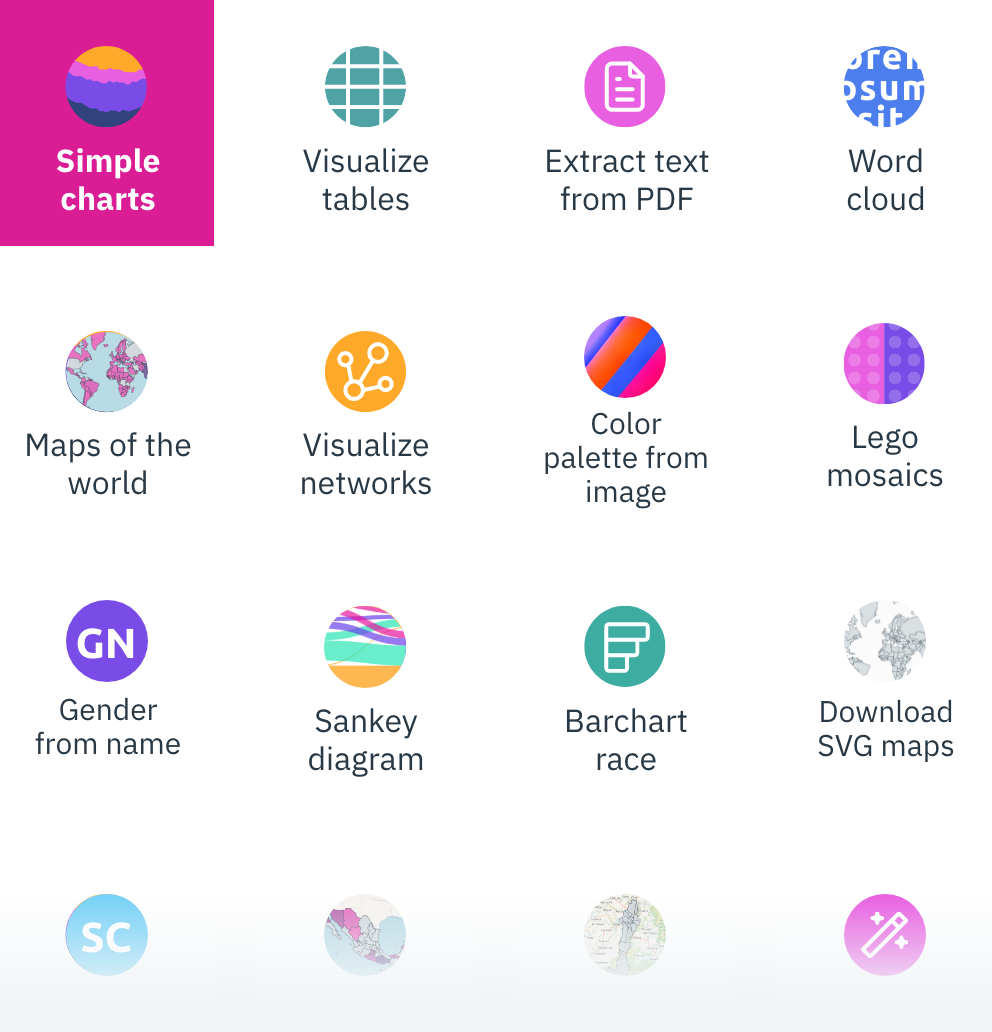 For us it is essential that each part of our work reflects our identity. We chose Datasketch Apps because, in addition to making our own graphics, we can customize them with our brand. "
Organizations throughout Latin America are making the most of their data with Datasketch Apps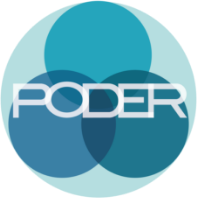 We understand the power of data and we want everyone to be able
to tell stories with it.
We are passionate about this project because it seeks to democratize access to information. We have also made others for the same purpose.