Make the most of your data
Understand, visualize, and share your knowledge anywhere
Create an account now
Manage your databases
Upload, publish, analyze your data all-in-one place and get real-time results.
Create galleries, graphics and maps
Explore our wide variety of applications and create intuitive, data-driven content.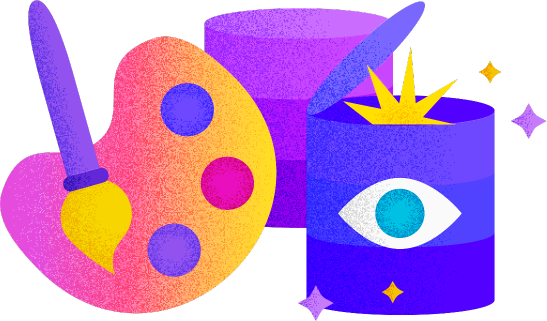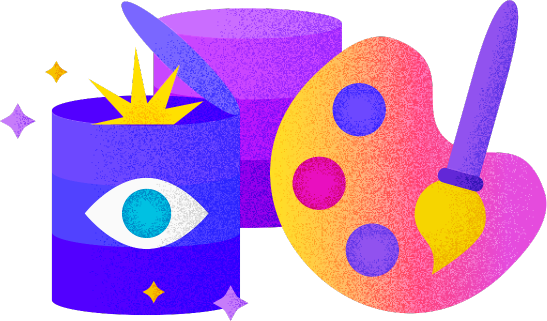 You are the data expert
No programming or design skills required
Our applications are simple and easy to use, so anyone can use them without technical knowledge.
Find information and communicate it effectively
Access online search and data cleansing, analysis and visualization tools with just a few clicks.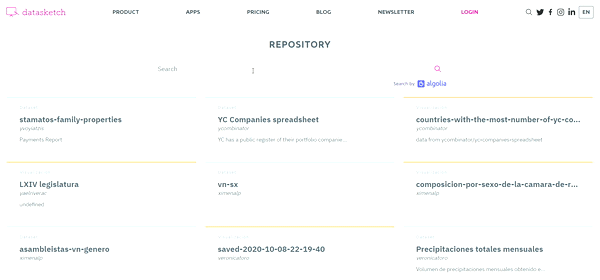 Learn as you explore
Discover relevant data sources, learn data visualization techniques, information design and governance models for your organization.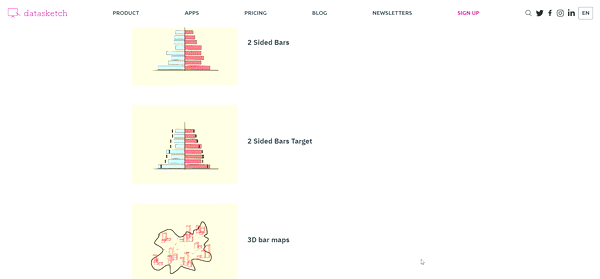 Tell your story with data in three steps

Upload your data
You can use our sample datasets, copy and paste, upload a CSV/XLSX file or share a Google Sheets file.

Select your graphic and edit
Choose from many types of charts and maps and customize them directly in the app.
Publish
Download your graphics in digital and print formats, or embed them.
Collaborative and easy-to-use apps
Visualizations tailored to your needs.
Create quality visualizations easily with our library of flexible templates. Download them in multiple formats or embed them in seconds.
Customized graphics.
You can customize your charts, maps and reports with various colors, fonts and themes in the basic plan. If you need further customization for your organization, our team of experts can help you.
Reusable data repository.
Upload, share your data and reuse all the data that other users have uploaded publicly. Connect to public databases and other sources of information on multiple topics.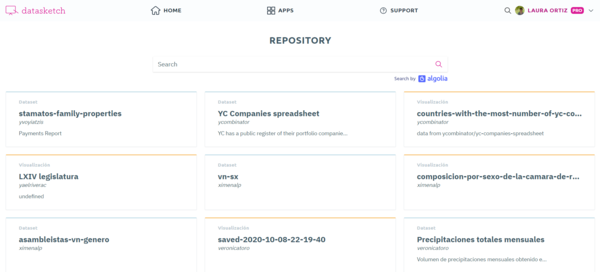 Help when you need it
Practical resources and expert advice are available at all times.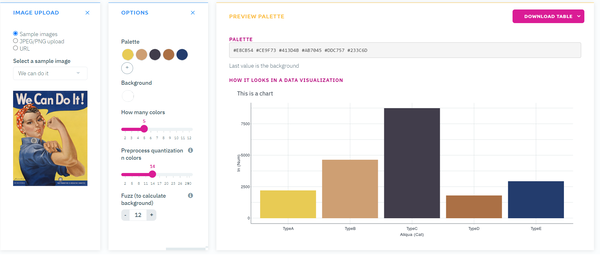 Apps that fit your
profile
No matter your industry, your role or the type of organization.
We offer you apps to manage your data communication flows adapted to your requirements.
Other companies use Datasketch
Tailor-made data solutions
We offer you consulting and customized services, including information systems design, data communication portals, and user-centered design to develop your organization's potential.
¡Let's talk!